Students in Mr. Goldman's Environmental Science Class participated in the Great Whale Conversancy Project. This project was designed to connect students to a real world problem and to raise awareness and develop a meaningful solution. Thank you Mr. Goldman for developing this project for your students!
https://www.magcloud.com/browse/issue/2021026

Congratulations to NBTHS Sophomore Abinaya Dinesh who was awarded the WWDC21 Swift Student Challenge Award for 2021 by Apple! NBTHS is so proud of her! Please see her story below:
https://tinyurl.com/kv8z3hx3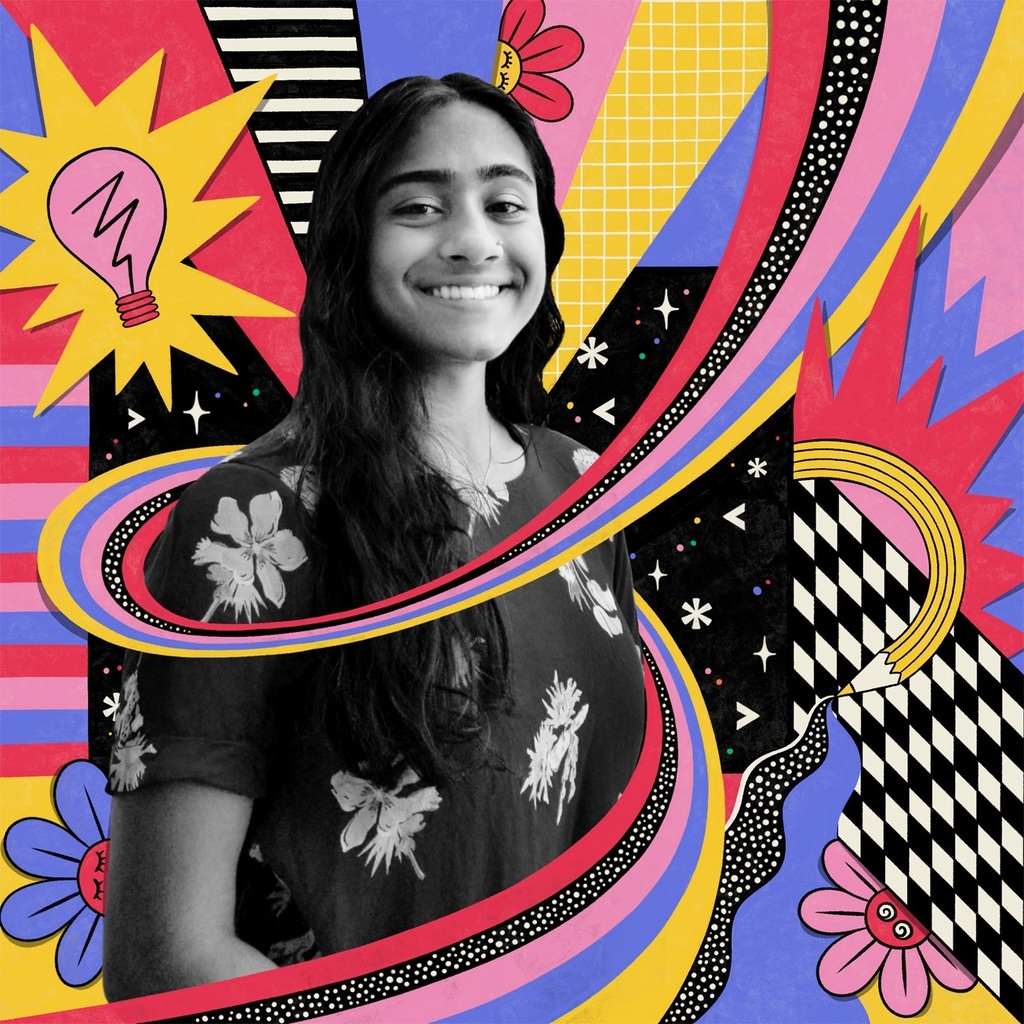 COVID-19 Vaccine Clinic at North Brunswick Twp Middle School Date: 05/24/2021 (Mon.) Time: 3:00pm - 8:00pm EDT North Brunswick Township School District is providing a venue for the Walmart Pharmacy to vaccinate our students and families. To assist you in making an informed decision, here is a brief COVID-19 Vaccine Informational video from Dr. Bert Mandelbaum, our district's consulting physician. The COVID-19 Vaccine is free. Please bring parent/ guardian identification, completed consent forms and your medical insurance card if you have one.
https://drive.google.com/file/d/192HQ9T1AzMYtbk-_V1tU2_5QtOZ6J7gL/view?usp=sharing

The month of May is Mental Health Awareness Month. Join the "NBTHS MENTAL HEALTH AWARENESS MONTH CHALLENGE!" For more information, look under the News Feed.

Superintendent's Update: March 29, 2021 Watch the video on YouTube with subtitles in Español (cc). Learn more about the NBTSchools Spring Break Plan with Superintendent, Dr. Brian Zychowski. NBTSchools will be all virtual the week of April 12th -16th. Our virtual and in-person program resumes Monday, April 19th.
https://www.youtube.com/watch?v=vGrDhwCFA1c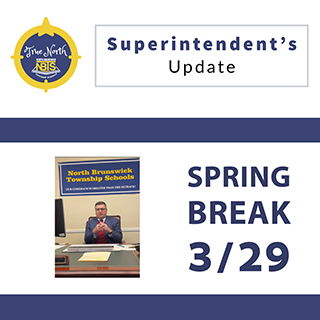 March is Women's History Month which recognizes the significant accomplishments of women to our culture and society. At NBTHS we are recognizing these accomplishments through daily announcements with biographies of famous American women and a door decorating contest!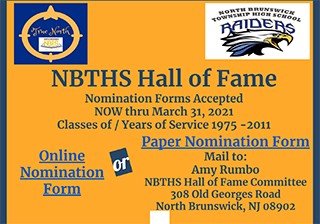 Black History Month, began as a week long celebration in 1926 and has grown to a month long recognition of the significant achievements and contributions of African Americans to our society and culture! NBTHS will be holding events throughout February. More info to follow.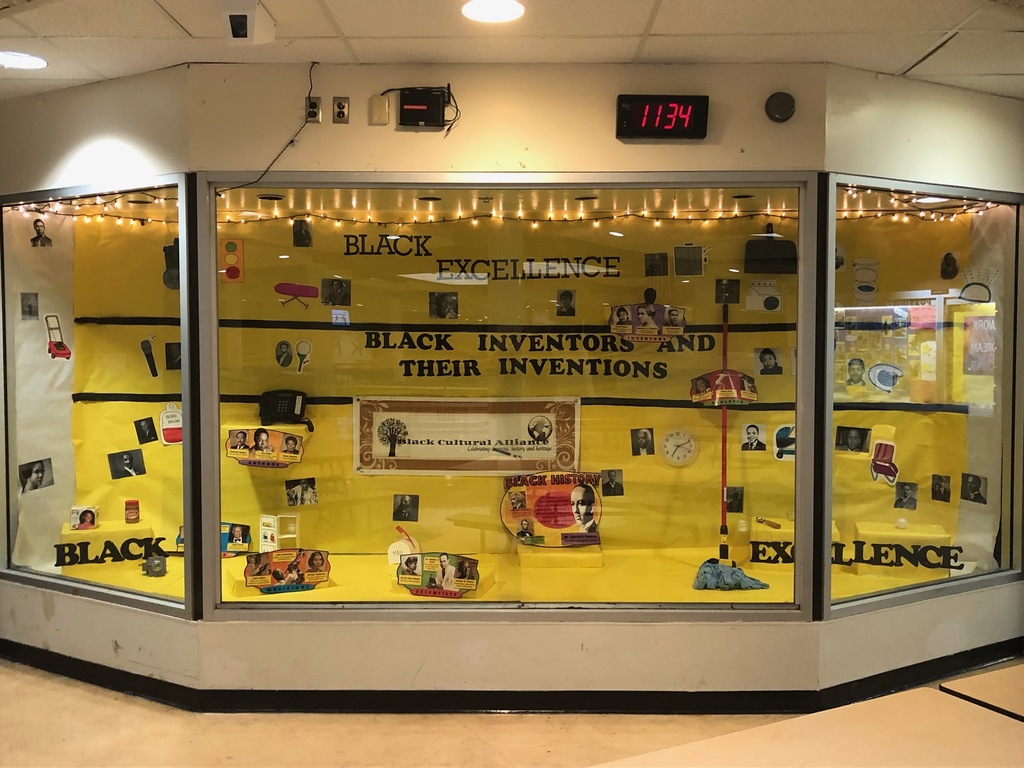 Congratulations to NBTHS seniors Sarah Williams and Denton Moreland who were recognized yesterday on Mayor Womack's Daily Broadcast as the 2021 recipients of the North Brunswick Township Martin Luther King, Jr. Award! Two students committed to serving their school and community!

Yesterday our country recognized Martin Luther King, Jr. Day. It is a day to honor the life of Reverend King and to reflect on is life long work to bring racial equality to our country. It is also a national day of service. This morning North Brunswick Township recognized two NBTHS staff members for their service to our school community. Congratulations to Mrs. Jennifer Quiwa-Sowinski and Mrs. Gerardo Cochran and thank you for your service to the students of NBTHS! On Monday 1/25 two NBTHS students will be recognized. Stay tuned!

Congratulations to the members of the NBTHS Business Academy who participated in the virtual Business Plan competition as part of our partnership with the Rutgers Business School's RUBY program. Five NBTHS juniors took first place for their plan! Congratulations to Team #2!!

PARENTS: Online event tonight, 1/11/21, led by the NJ Coalition against Human Trafficking. Learn to recognize the signs of online predators who specifically target children & teens for the purposes of human trafficking. More info:
https://tinyurl.com/y4fjbe6v

The Official PSAT-NMSQT is scheduled for 1/26/2021. This is open to all juniors. Students in grades 9, 10 & 12 will have an asynchronous learning day on 1/26. Please review the contents of this linked letter for details:
https://tinyurl.com/y4d79pgq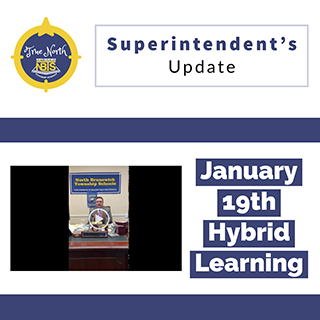 January is "Explore Middlesex County College Month", where you can learn about college life, student services and academics, all without leaving your home. Workshops will be held Monday–Thursday in the evening via Zoom. Details:
https://www.middlesexcc.edu/explore/

North Brunswick HS would like to promote: The district is proud to share that, on Sunday, January 10th, Coach Ed Breheney will be inducted to the NJ Scholastic Coaches Association Hall of Fame. This is a prestigious honor and one that is very much deserved. Coach Breheney has amassed more than 400 boys basketball wins over his 30 coaching tenure at NB. More importantly, he has motivated and inspired hundreds of student-athletes and has left an indelible mark on the North Brunswick community. Congratulations Coach!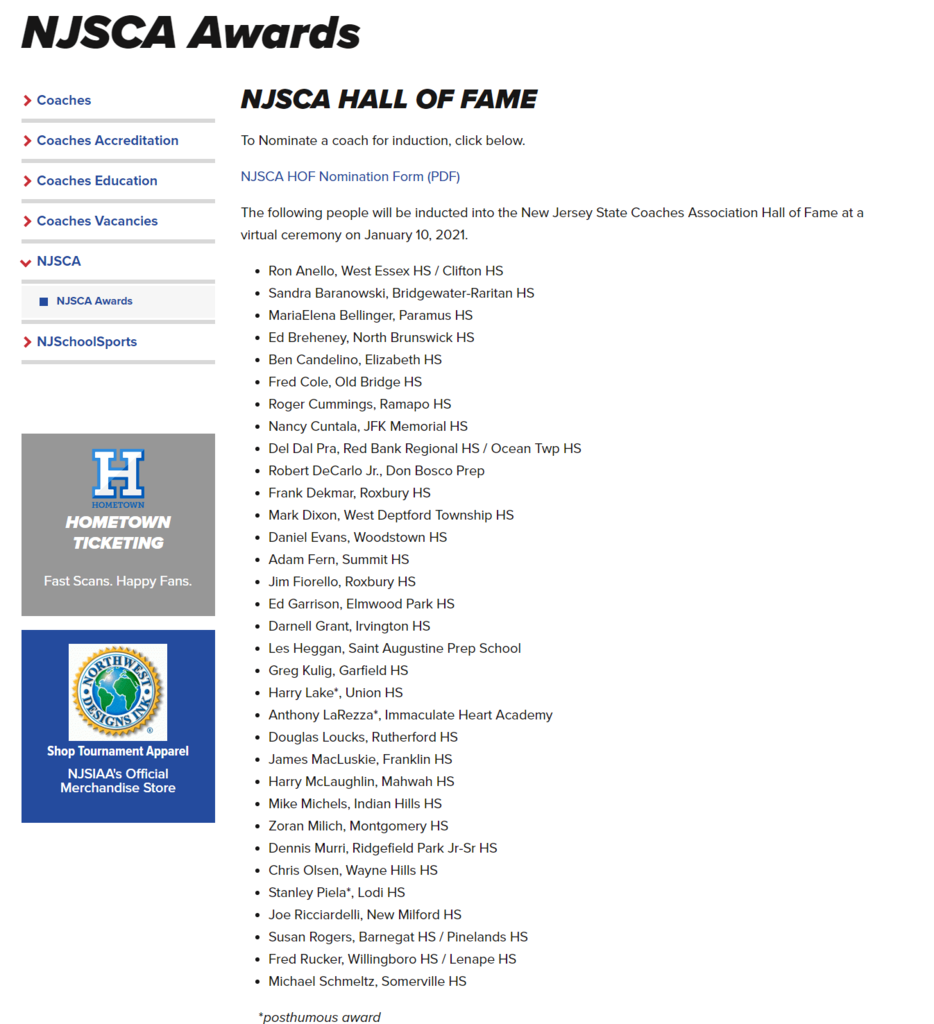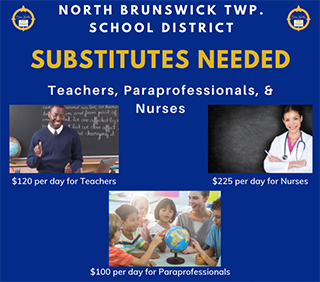 Thursday 12/17 is a 1/2 day for all students due to the snow storm. Students should follow our virtual half day schedule. School will be in session from 7:45-12:12. Be safe!