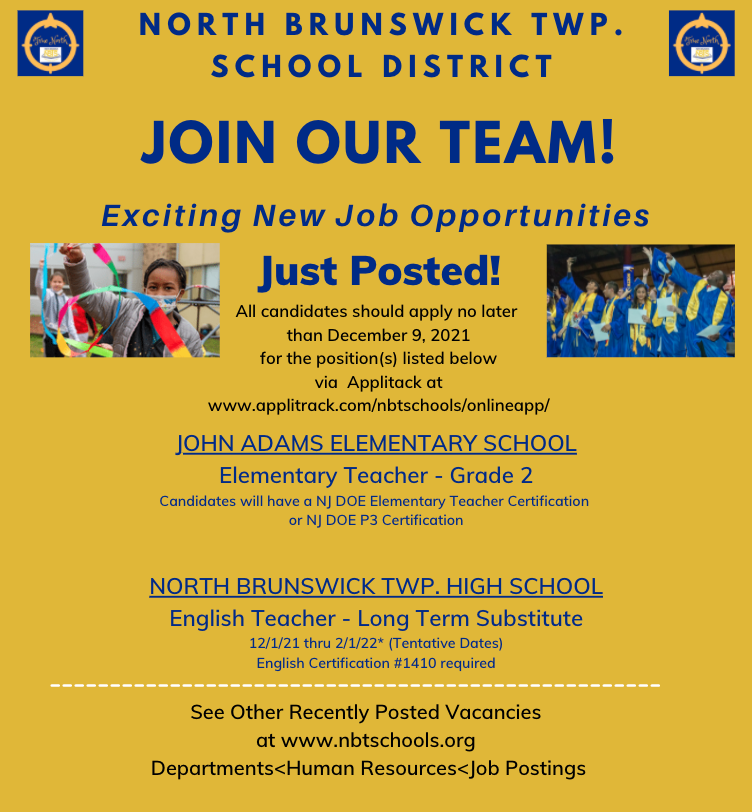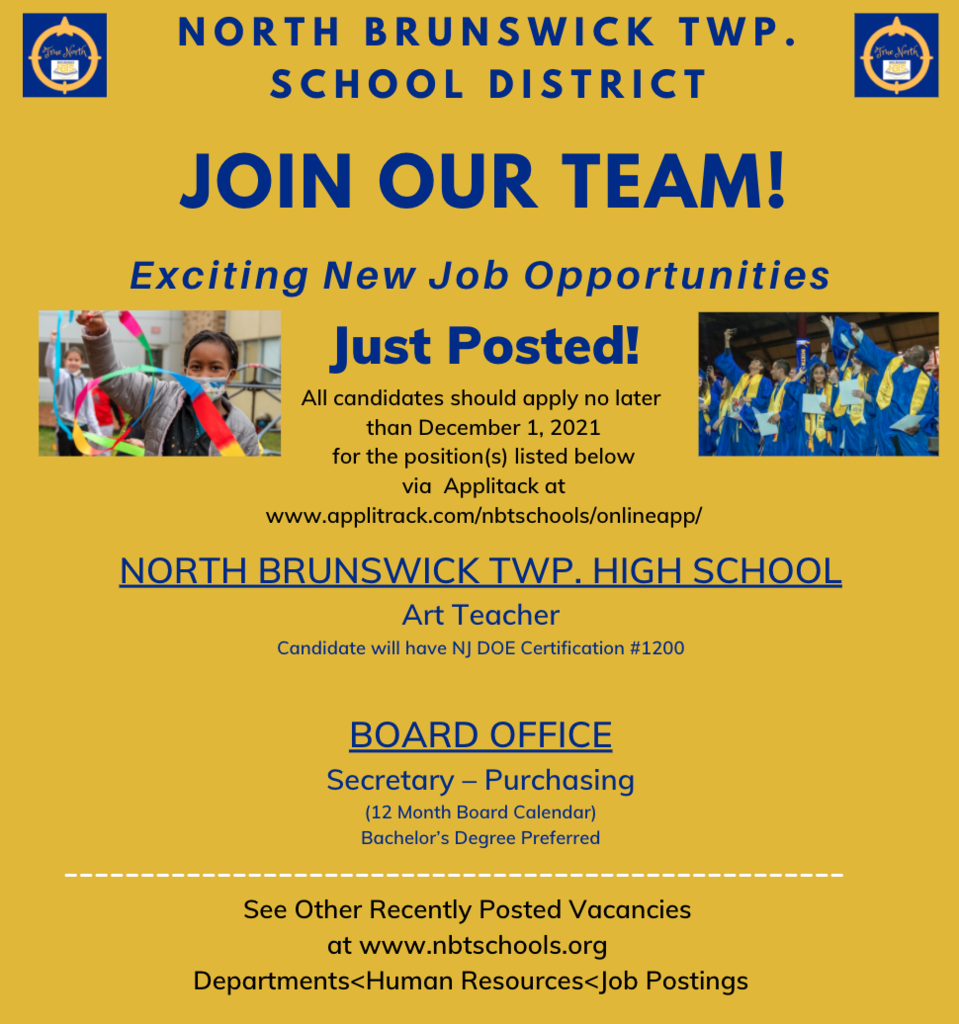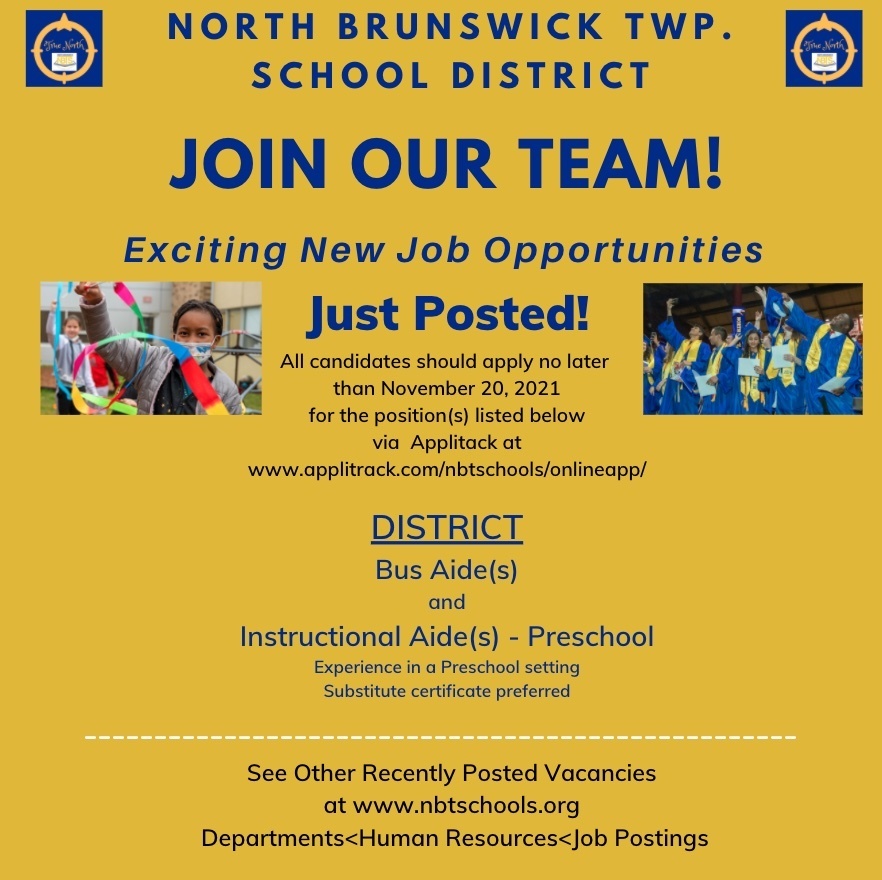 NBTHS Community: Please see our new sign installed in front of NBTHS!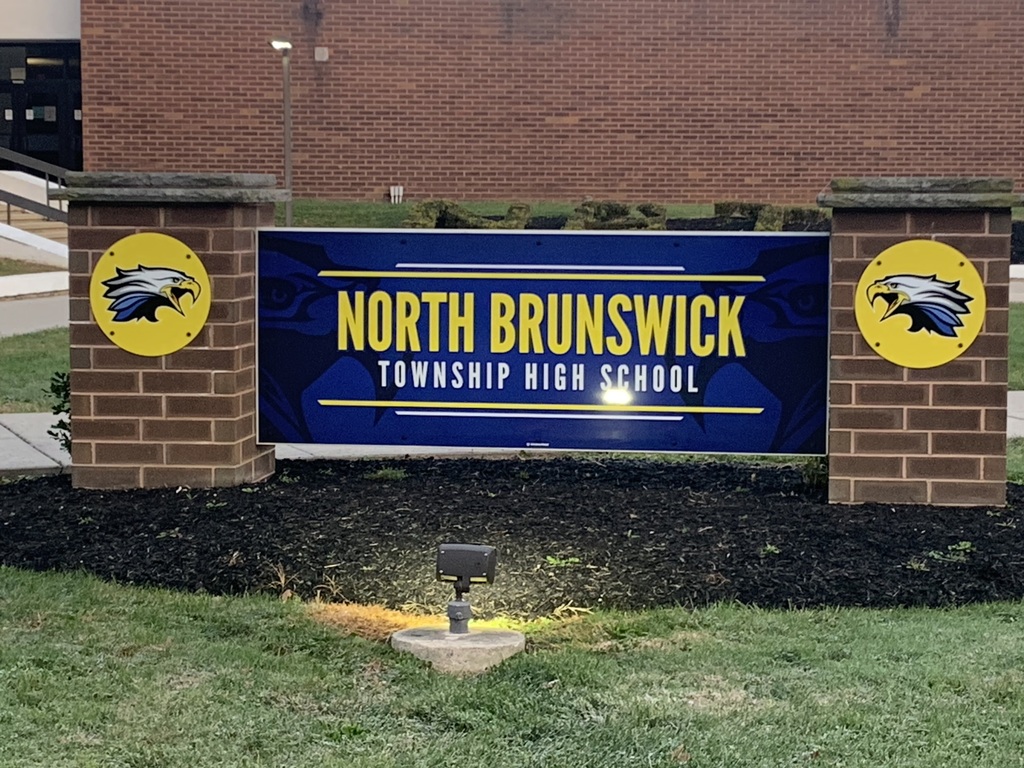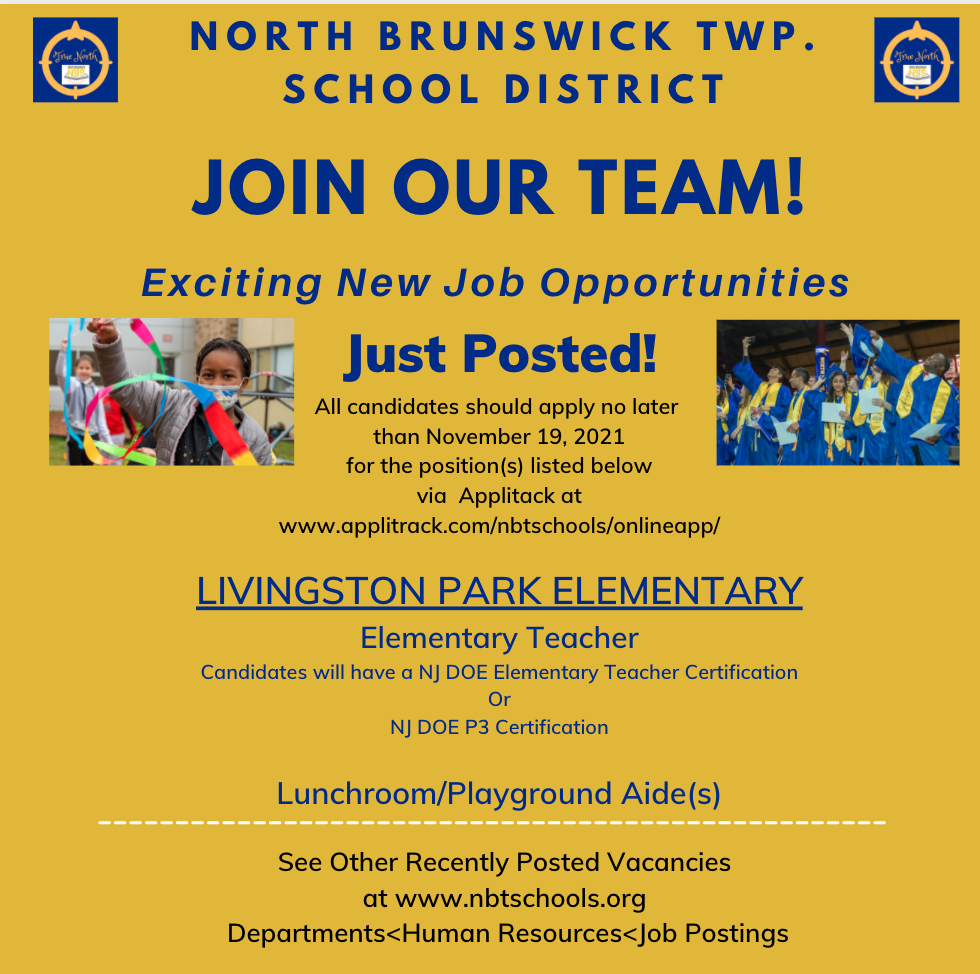 12 NBTHS Students and 3 staff members attended the 2021 Middlesex County Days of Dialogue. It was an opportunity for our students to collaborate with their peers from other county high schools and to discuss the challenges they are all facing as young adults.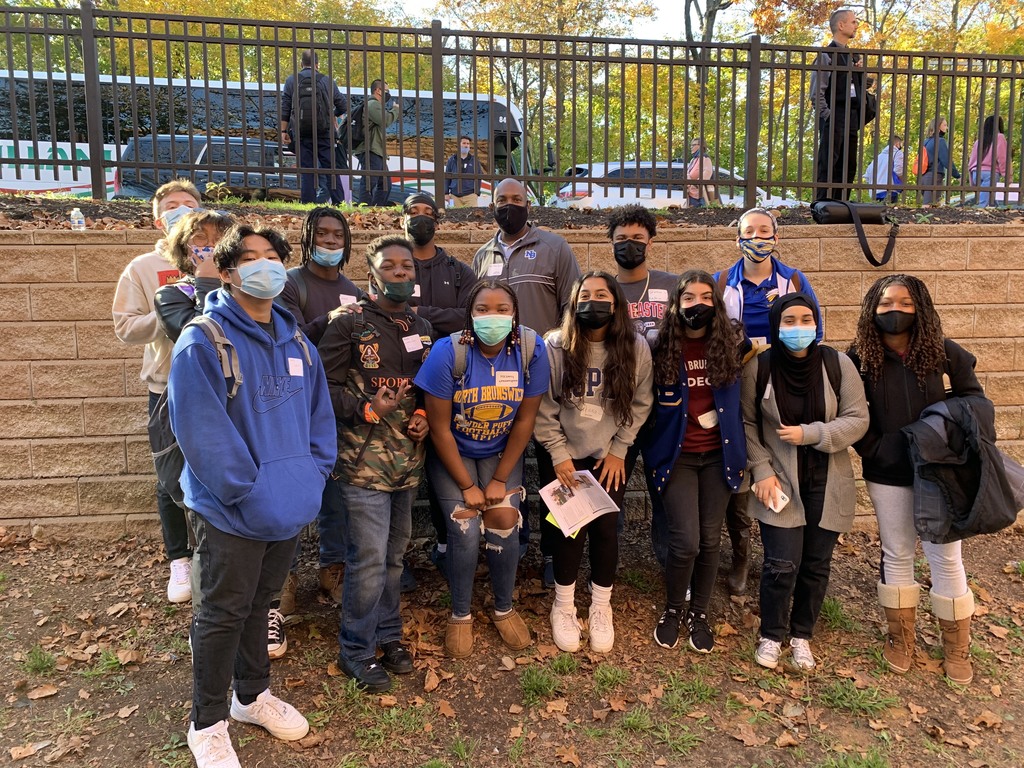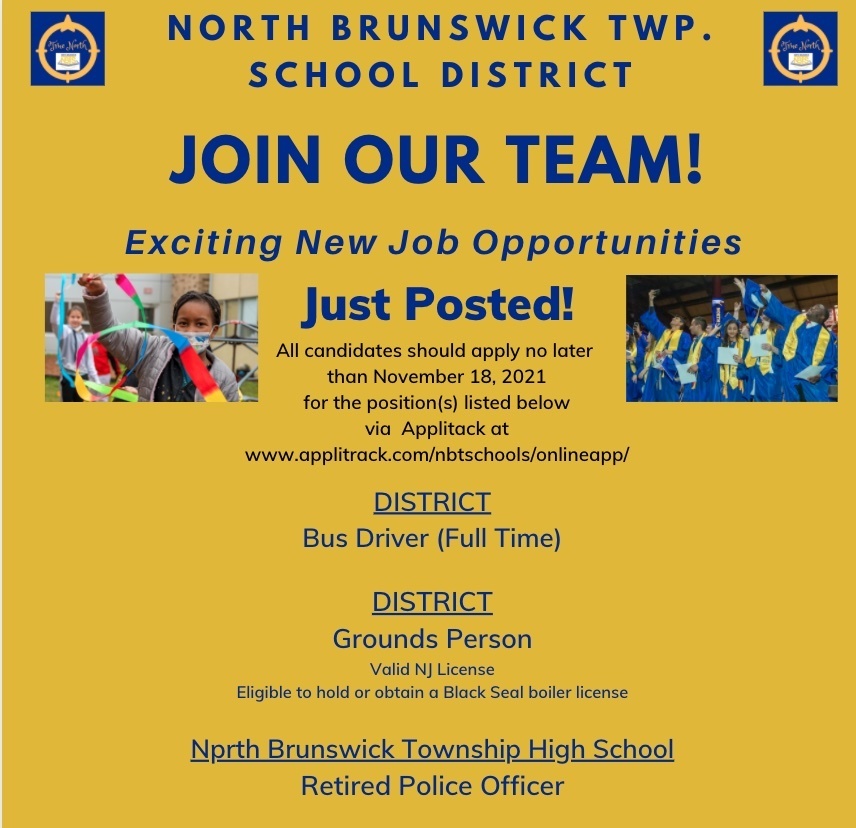 REMINDER: Schools closed Monday, November 1 - Friday, November 5 Parsons School ONLY Open Monday, November 1 (4 hour session) See our district calendar for details:
https://www.nbtschools.org/page/calendar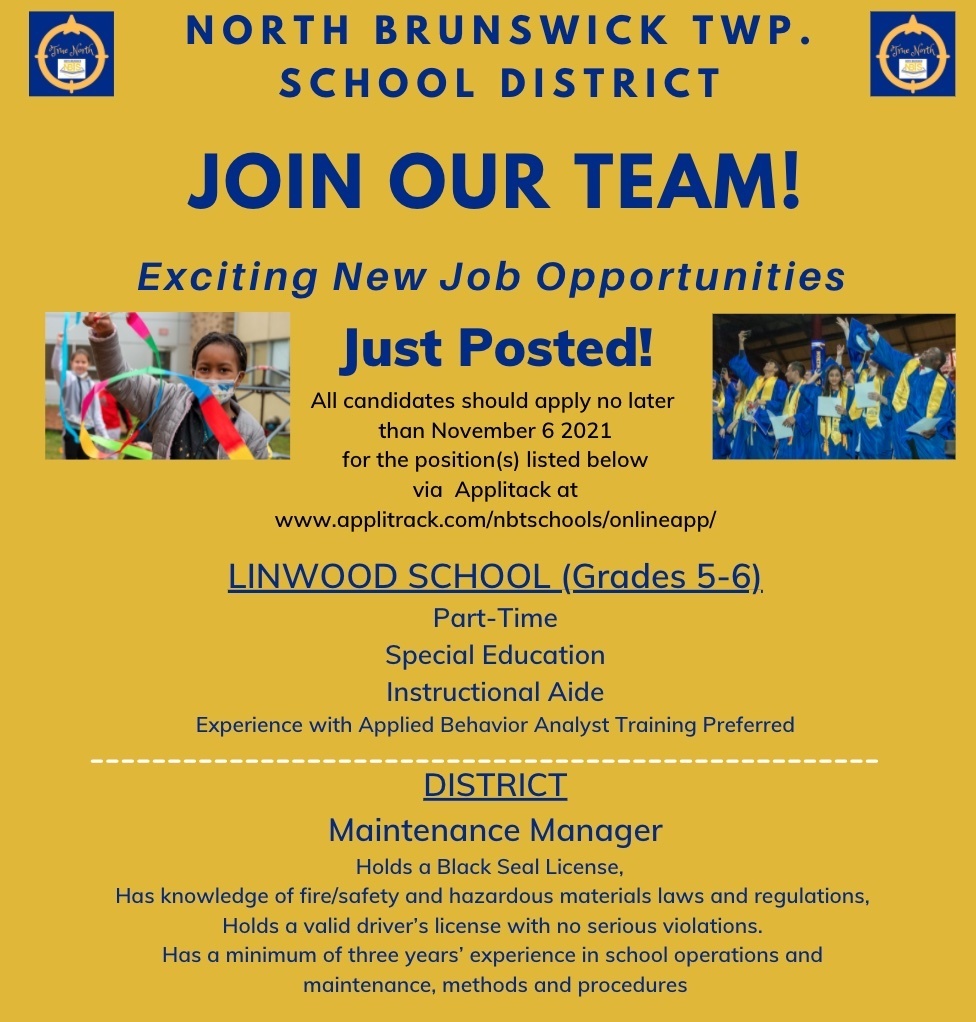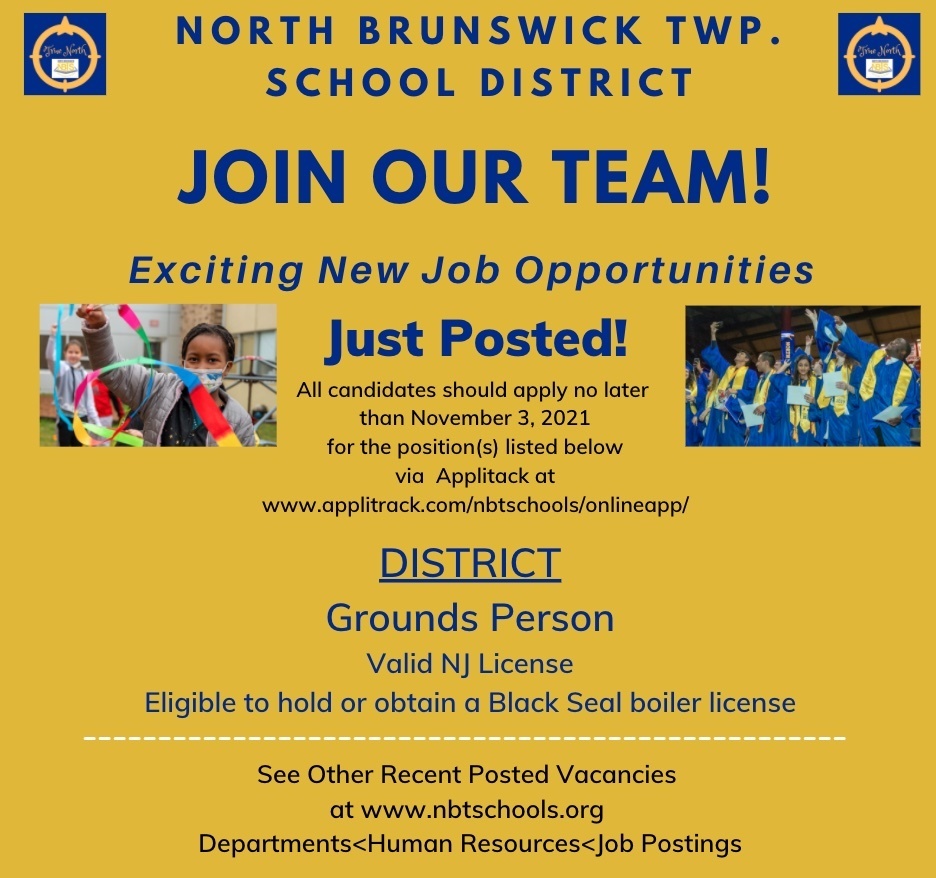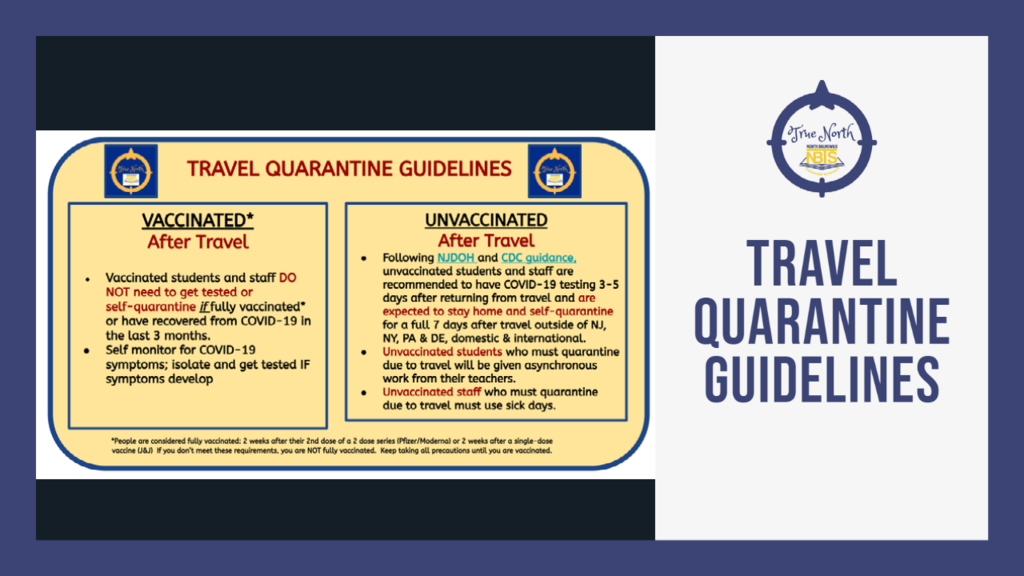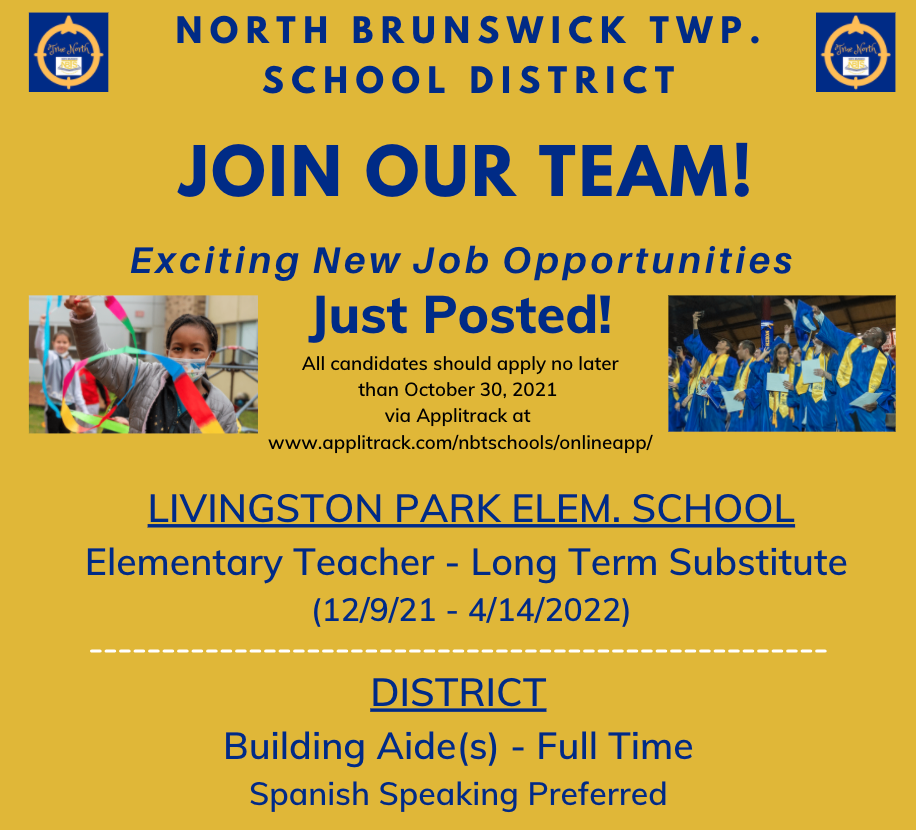 IMMEDIATE SUBSTITUTE OPENINGS ARE AVAILABLE! 8 Dynamic District Schools - Flexibility for School Preference Visit our Human Resources page at
www.nbtschools.org
for more information & easy to follow application steps.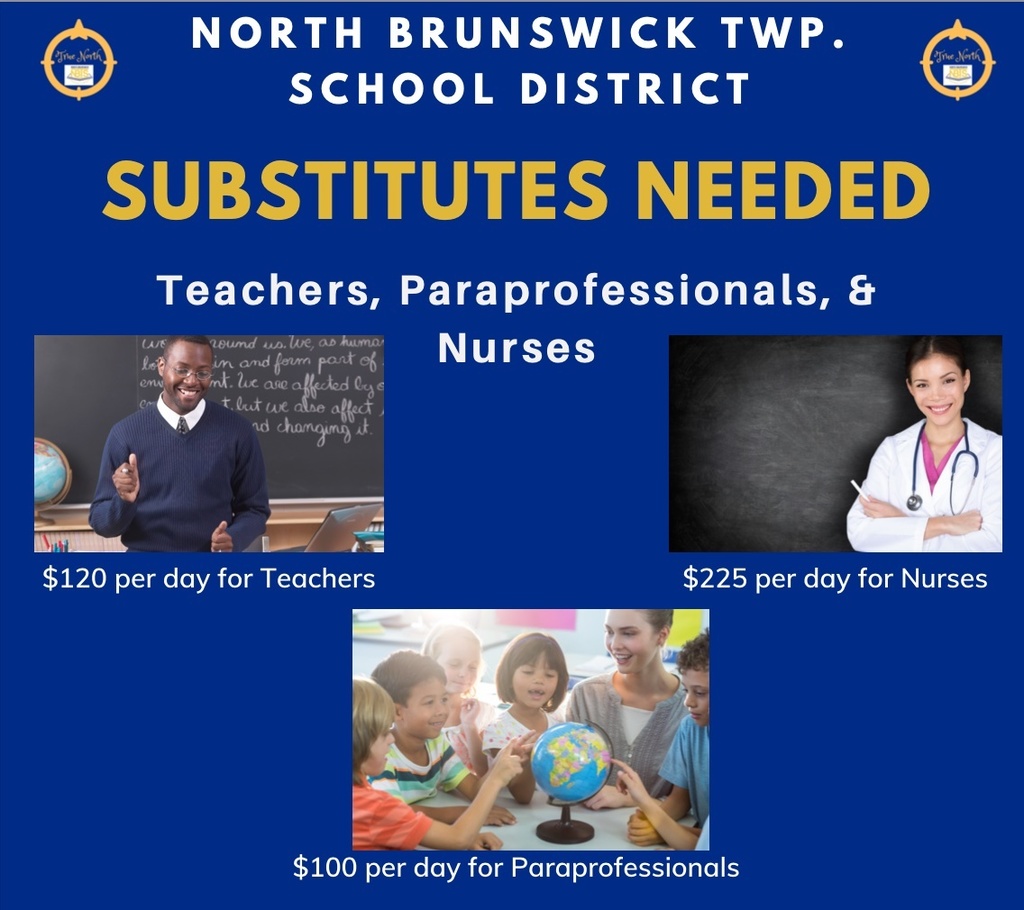 The North Brunswick Municipal Alliance Committee is hosting a Warm the Sole Sock Drive to benefit the North Brunswick Domestic Violence Team Men's women's, & children's socks are all needed Bring donations to 15 Linwood Place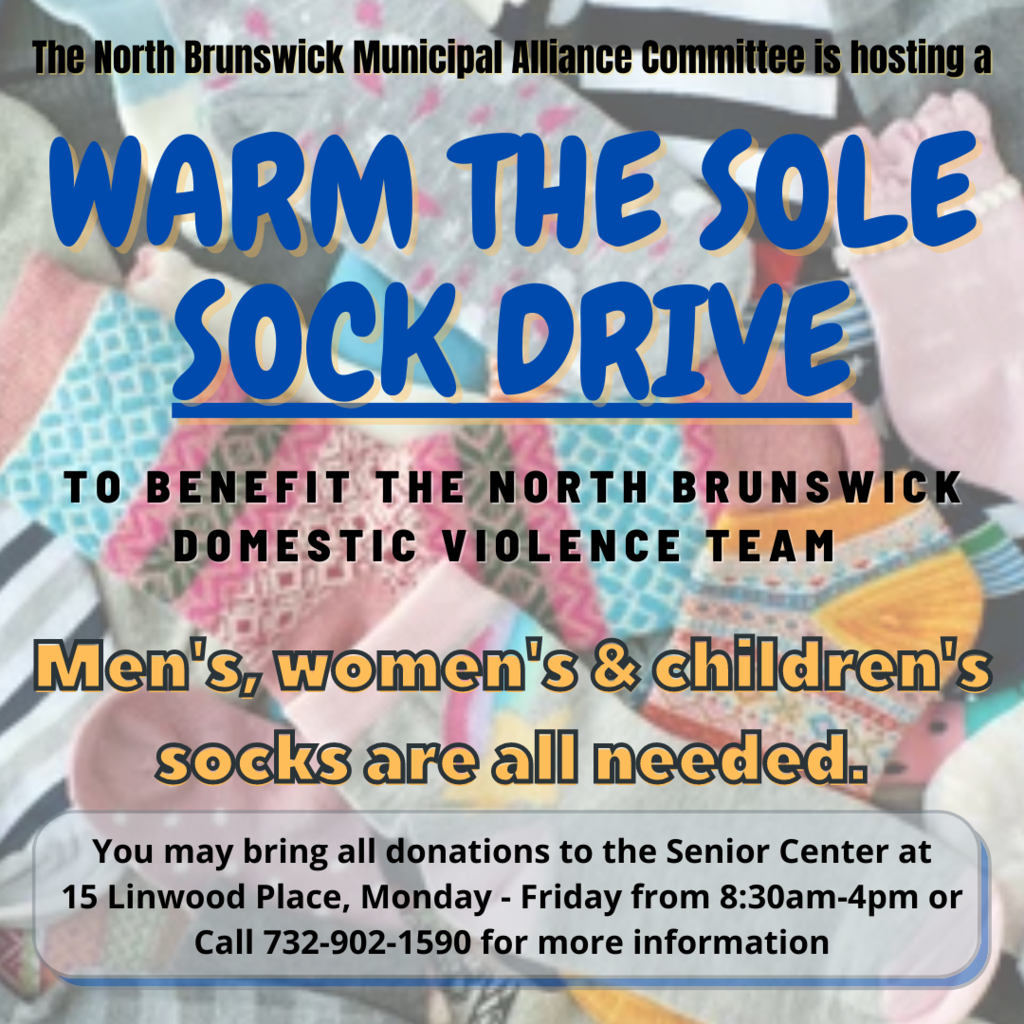 The NB Food Bank was destroyed by Hurricane Ida and they are still recovering. They need your help to replenish for the holidays. Items most needed: Pasta Pasta sauce (no glass) Children's cereal Cookies Thanksgiving items Bring all donations to 15 Linwood Place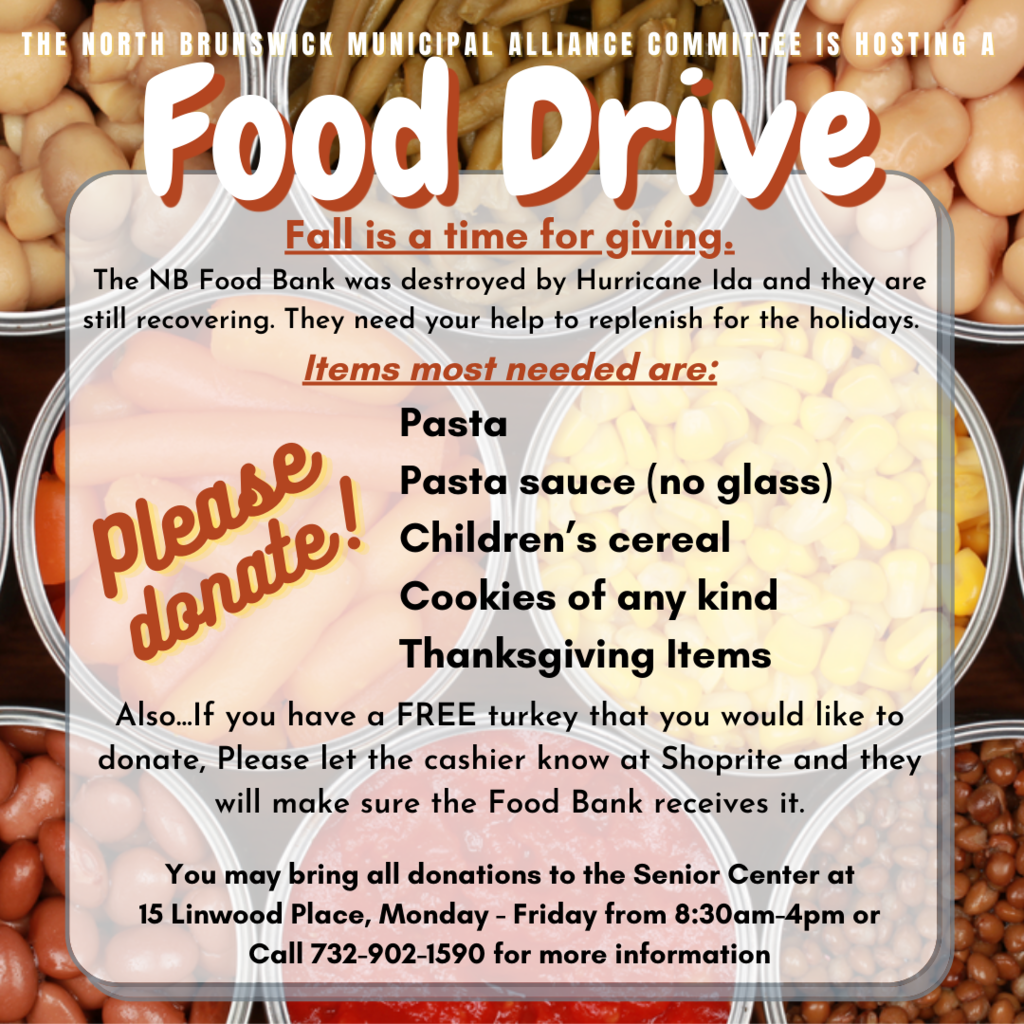 REMINDER: Parent/Teacher Conferences October 20, 21, & 22 Check with your school for details. Early closing for students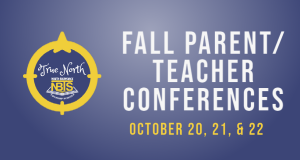 Attention Parents: Parent/Teacher Conferences are Wednesday 10/20 and Thursday 10/21 from 6:30-8:30 and Friday 10/22 from 12:30-2:30. Please see the News Feed for our parent/teacher conferences information. 10/20-10/22 are 12:12 closings for students. Thank you!