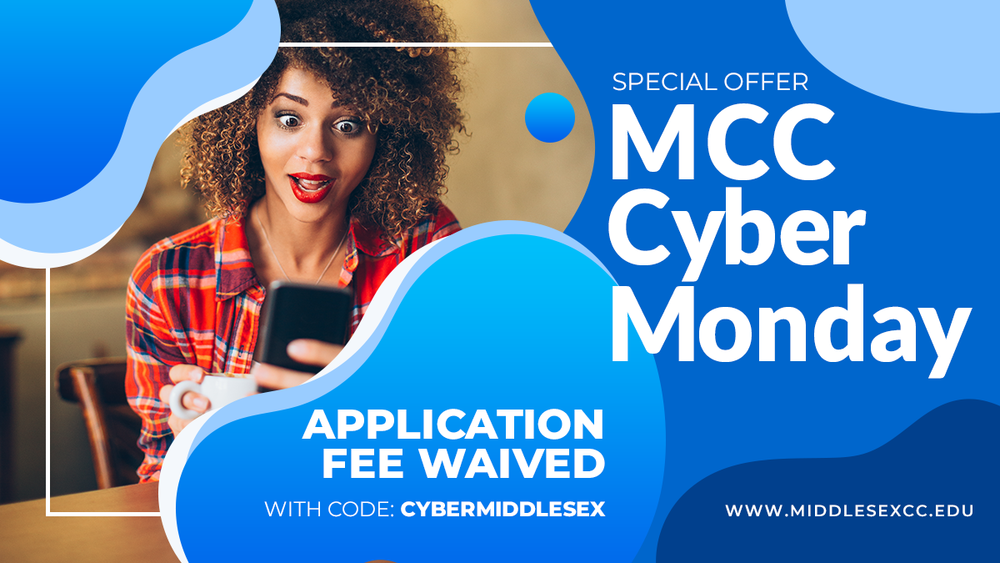 CYBER MONDAY (11/30) FEE WAIVER FOR MCC!
Kevin P. Farrell, Director
Wednesday, November 25, 2020
Middlesex County College is having a Flash Sale on Cyber Monday! Students applying to the Winter, Spring, Summer or Fall 2021 semesters can have their application fee waived by using the promo code: CyberMiddlesex on Monday, November 30, 2020.
This is a one day sale!
Link to: MCC Cyber Monday Promotional Flier