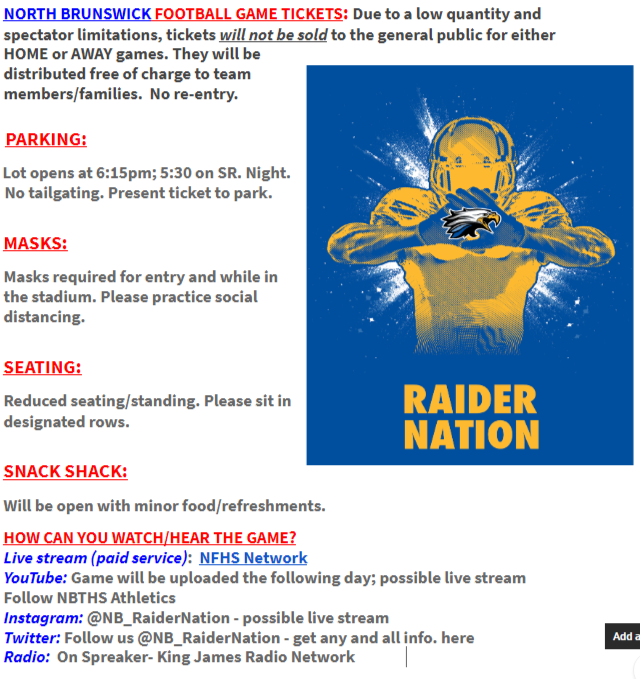 Football Game Moved to Saturday, Oct. 17th
Shaun Morrell
Thursday, October 15, 2020
Due to impending weather conditions, Friday's 7pm football game v. Passaic Tech will be played on Saturday, October 17th at 1pm.
Reminder: Tickets are not available to the general public as they have been previously distributed .
The game should be live-streamed on the NFHS Network and on Instagram (@NB_RaiderNation). Follow us on Twitter @NB_RaiderNation for all news and updates. Check us out on YouTube at NBTHS Athletics. Game videos/content will be posted there whenever possible.