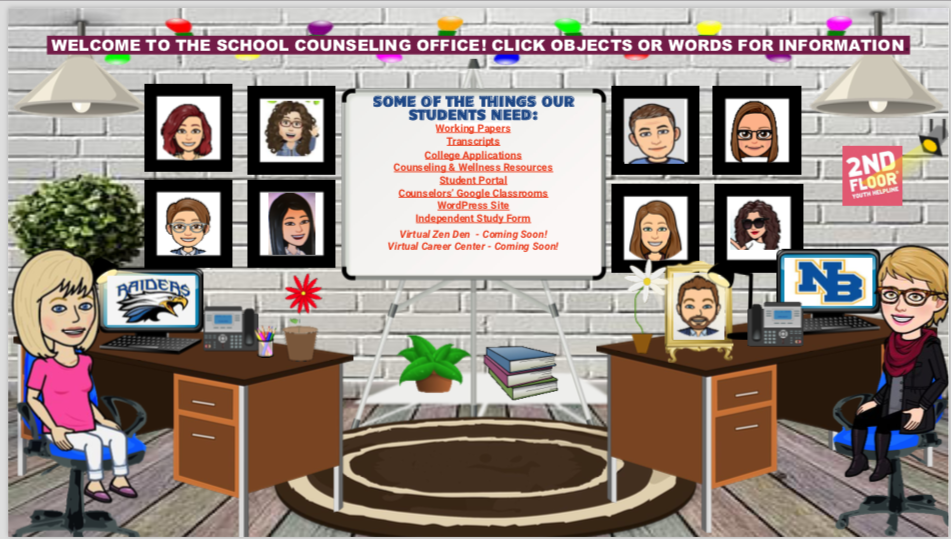 GUIDANCE VIRTUAL OFFICES!
Kevin Farrell
Tuesday, September 15, 2020
Welcome to the Guidance & School Counseling Department's Virtual Front Office!
Our department has been working on creating fun & interactive ways to connect with our students and families. Take a peek at our Virtual Front Office and click around on some of the pictures and words for more information. You'll find useful resources and links to counselor's virtual offices, classrooms, and much more! Virtual Offices will be updated regularly. Check back often!