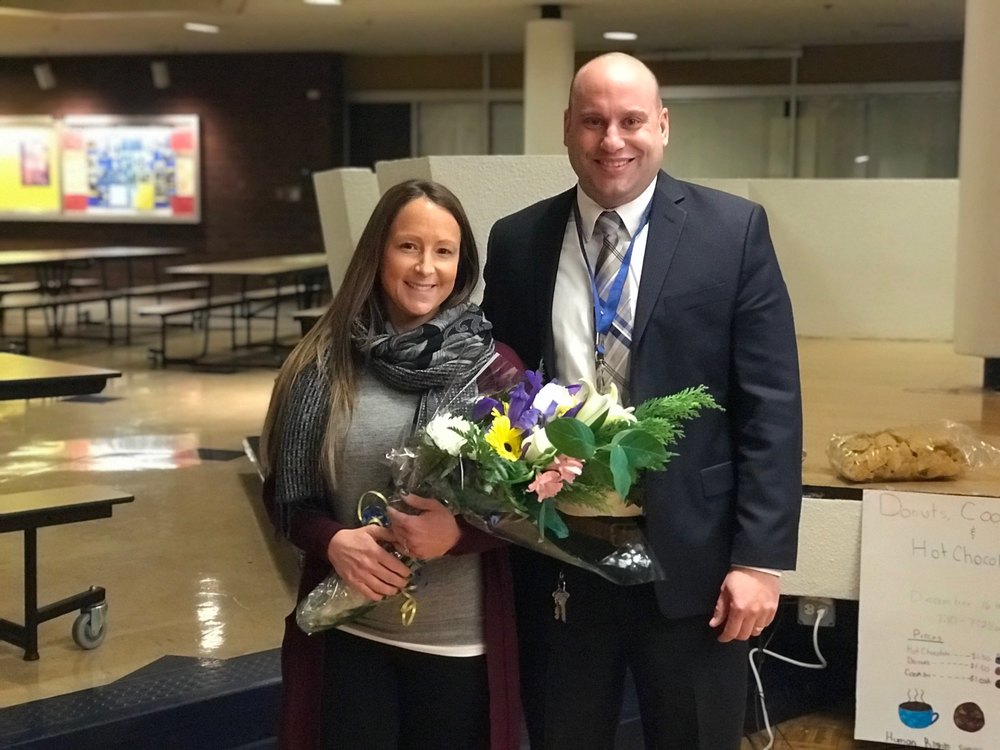 2019-2020 NBTHS Governor's Educator of the Year
Michael Kneller
Monday, January 06, 2020
Marjorie Federico is an exceptionally skilled and dedicated educator who prepares students with disabilities for life after high school as our Transition Coordinator. She places them in Structured Learning Experiences in our Community at over twenty job locations.
Marjorie inspires her students and helps them to be successful. Whether its for their work experiences or to be able to speak publicly at Board of Education meetings for the Dare to Dream Student Leadership Conference. She also inspires staff through training and developing programs that will increase the support of our special education students in the building.
Marjorie has established strong relationships in the North Brunswick community with parents by offering parent programs for them at night. She has built relationships with our local government agencies to support our students. In short, Marjorie has gone above and beyond to ensure that the needs of all of our special education students are met. She is a big part of the reason why our programs are so respected. Thank you Marjorie!