EDIT MAIN
Food Services
---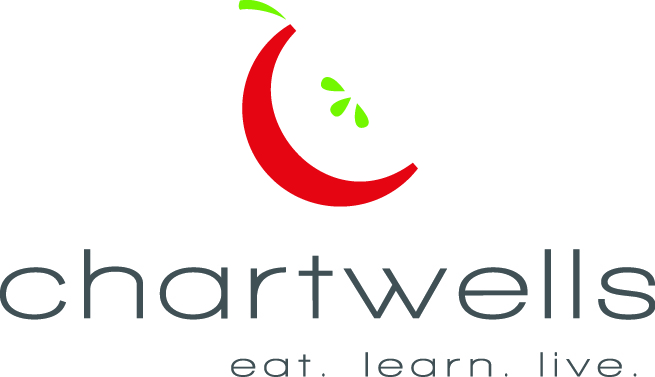 Our Story
The apple icon is symbolic of learning and education, but perhaps more importantly it references Chartwells' commitment to superior health, wellness and nutrition. The company is literally serving up wellness and happiness to today's youth.
The red of the apple has an organic, curving shape, that not only makes the letter "C" for Chartwells but also represents the commitment to the communities we serve.
The 3 seeds are symbolic of our philosophy, the unyielding passion for building strong bodies, sharp minds, and establishing the foundation for a long, healthy life – called Eat. Learn. Live. Chartwells is literally planting the seed for a lifetime of health and wellness.
We are pleased to bring their commitment of quality food and services to the district of North Brunswick.
Visit our new website at www.ChartwellsSchools.com
Interactive Menus are Here!
Click on the link for our interactive menus http://nbtschools.nutrislice.com
---

Free & Reduced Lunch Info
A NEW APPLICATION MUST BE FILLED OUT FOR
EACH SCHOOL YEAR
Free and reduced lunch applications will be completed on-line for the 2019/2020 School Year!
You must have your child's student Id number to register
ON-LINE FREE & REDUCED APPLICATION LINK IS ACTIVE!
Please click the below for Free & Reduced On-Line Application
You can now complete the application on line using a smart phone, tablet or computer
Please contact 732-289-3000 Ex.53064 with any questions about the free and reduced program.
PAYFORIT is now www.payschoolscentral.com. Check balances, add money to accounts and fill out the online application, all in one place!
Online Payment and Account Info is here with PaySchoolscentral.com
Personal cafeteria accounts are here for ALL students!
Deposits are made by bringing in cash, checks, or money orders to the cafeteria cashier or on-line at www.PaySchoolscentral.com and can be in the amount of your choice .
Please make checks payable to "North Brunswick Twp Schools – Cafeteria."
Meal prices for the 2019-2020 school year
| School | Breakfast |
| --- | --- |
| High School | $1.75 |
| Middle School | $1.75 |
| Elementary Schools | $1.50 |
| School | Lunch |
| --- | --- |
| High School | $3.05 |
| Middle School | $2.90 |
| Elementary Schools | $2.75 |
Reduced Lunch - $.40
Reduced Breakfast Cost is $.00
WHAT COMES WITH LUNCH :
Choose One Entrée - Hot Entrée, Salad, Sandwich
Choose Fruit and Vegetable Side - Choices include: Hot Vegetable of the Day,Fresh Fruit, Sliced Fruit
Choose One Milk - 1% Milk, Skim (Any flavor)
A "lunch" must include the minimum of three groups. One of the Three MUST be a Fruit or Vegetable.
If less than three food groups are selected you will be charged ala cart prices.