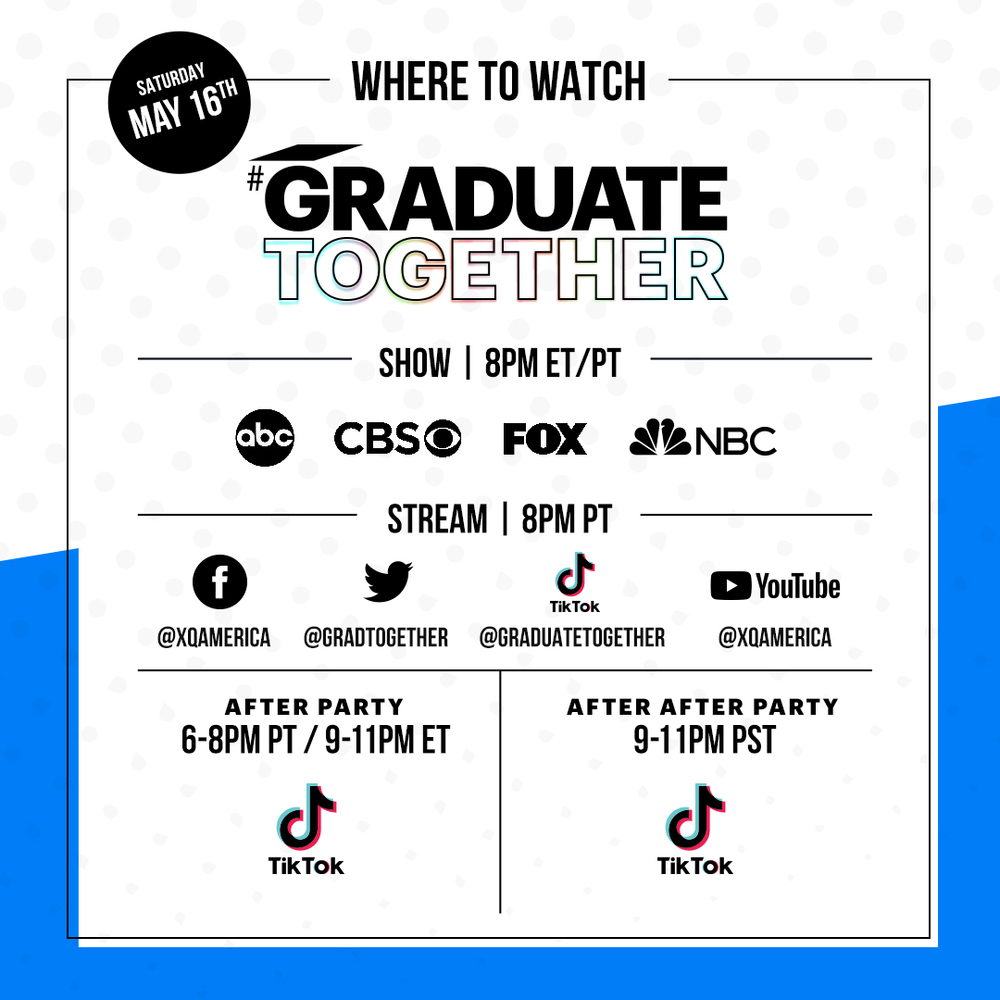 Graduate Together Program May 16, 2020 8 PM
NBTSchools
Friday, May 15, 2020
GRADUATE TOGETHER: AMERICA HONORS THE CLASS OF 2020


This one-hour primetime special airs on ABC, CBS, FOX, and NBC, and will be streaming on multiple online platforms.
Saturday, May 16th 8 pm
The Class of 2020 is redefining high school graduation with a first-of-its-kind national ceremony. So get ready to go big while you're at home—because this one-hour primetime national graduation celebration is all about YOU.
NBTHS Honors Choir members, under direction of Vanessa Moreno, participating in the event include:
Eric Ackerman, Amanda Azer, Joanna Bernard, Christine Brandt, Giselle Garriga, and Andrew Rudolph